This Blog looks/works best in Chrome and Safari!!
Hi my name is Seth Leal Rader. I'm 21. I'm a gay cub from Austin, TX living in Fort Worth, TX with my partner. I am Juggalo whoop whoop! I love Anime, video games, and books. I follow back, if I don't follow you back just tell me and I will. I don't act my age. I really don't like twinks, people my age or drama. I have a Cat and a Bunny. My favorite video game series is BioShock. My favorite type of video games is Survival horror. My favorite type movies are horror. Lastly my favorite books are young adult. If you like to know anything about me feel free to ask I will always answer any and all questions.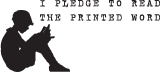 P.S. In some rare occasions I post 18 up photos. So you have been warned!!!
P.S.S. Click the Scarves to search my Fandom Tags.
P.S.S.S. My likes are not private you may view them there just DEFINITELY NSFW. SO 18 AND UP ONLY!!! If you like to view them and dont know how just ask me and I'll tell you.
Currently Reading »» Books of Ember Series
Currently Playing »»
On DS Castlevania: Portrait of RuinOn 3DS Pokémon YOn PS3 Mass Effect 2 On 360 Viva Piñata
On WiiU The Legend of Zelda: The Wind Waker HD
Watching on Netfilx »» Ugly Betty

PSN: gaycapeman
XBOX LIVE: GayCapeMan
3DS: 2793-1626-2280
WiiU: GayCapeMan
Instagram: gaycapeman
Twitter: GayCapeMan
Skype: gaycapeman
Kik: GayCapeMan
Vine: gaycapeman
Snapchat: gaycapeman
GoodReads: Seth Rader
GaiaOnline: Wes Whitman
deviantART: neopet100
FurAffinity: Wes_Whitman